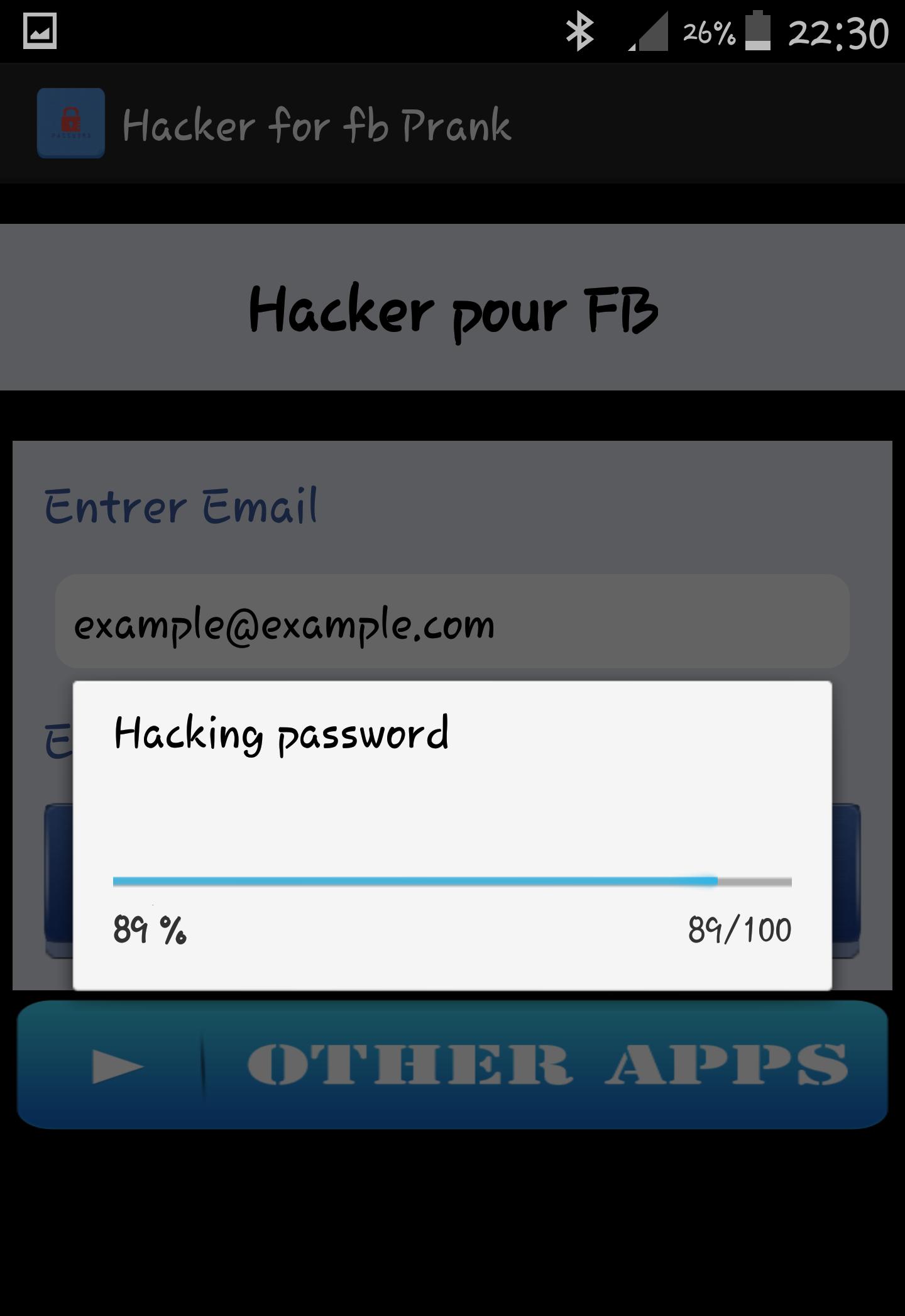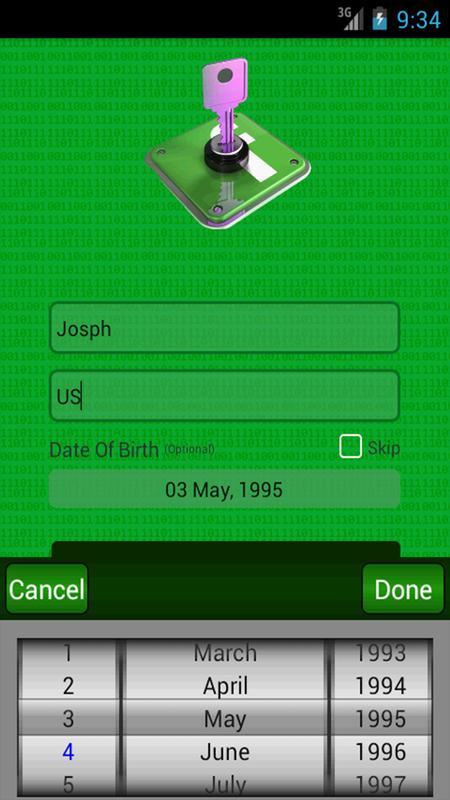 Step 3: The setup downloqd will be sent to your email ID. Launch the Setup Wizard and then follow the onscreen instructions. Start by choosing Android or iOS as the target platform, depending on the OS the target device is running. After that, click on accept. Give the app a few minutes to sync. Are you hacking a FB account on a target Android device?
Download FB Password Hacker for Android free | legacysolution.co
Doenload will need to physically download and install Spyine on the target device. This takes only 3 minutes. After you install the app, you will be given the option to hide it. Otherwise, look for the Keylogger option. This feature records all the keystrokes made on the target device.
A joke app that makes you look like a Facebook hacker
Every keystroke is recorded, including their FB username and password when they type it in. Want to try the Spyine spy app first before you buy it? Take a look at the Spyine free f demo here! We recommend Spyine because the app makes for an exceptionally good FB account hacking tool.
If you use Spyine to hack a Facebook account, you are guaranteed not to be found out. Spyine is undetectable when you use it to hack any Android or iOS device. For Android devices, Spyine is a 2MB app you physically install on the target device.
Facebook Password Hacker for Android - Download
You can hide the app. The app will send you data remotely, straight to your online account.
Sep 14,  · How to Hack FB Account Easily Without Surveys - Neatspy. Sun, GMT - Part 2: Neatspy Hack Facebook Free No Survey Android Solution. If you want to use Neatspy to access a Facebook account on an Android target, then the installation is a must. You have to do it on the target phone, but it involves a few details only. Mar 05,  · * Hack any Facebook account in minutes * Freeze accounts and replace their passwords * Portable version to install on USB flash drives * Anonymous mode to cover footprints when used on the victim's computer * Multi-thread account hacking procedures to maximize speed and performance * Plugin support (extend the possibilities and add new features. Oct 07,  · Facebook Lite: Installs fast – the app is smaller, so it's quick to download and uses less storage space. Works on old Android phones - you can use it on older Android phones not supported by the regular Facebook app. Uses less data - be more efficient with your mobile data. Save money by using less data. Loads quickly - it is our fastest app.
The app works invisibly in the background of the phone, without draining the battery. For iOS devices, Spyine is a web-based app you can install remotely. Spyine comes with a keylogger program. A keylogger is a utility that records every keystroke made on the target device.
Download FB Password Hacker for Android free | legacysolution.co
That means when the user types adnroid their FB username and password, you will see it! You can then hack their account directly. But the direct FB hack method may be risky. Instead, you can spy on their FB account on the sly with Spyine, without getting caught:.
FB Password Hacker for Android - Download
Other FB hacking solutions collect your personal data, including your email address. This data is often used for advertising or sold to other parties. The app never stores your personal details.
Download FaceBook Password Hacker for Android free | legacysolution.co
The app is made by a trusted company with a solid reputation. You can trust the app to work effectively.
How to Hack FB Account for Free (No Download & No Surveys)
You can use Spyine for an affordable monthly fee. You pay a reasonable monthly fownload to monitor a single device with the app. If you want to monitor multiple devices, then you are afforded a discount. For Android — Install Spyic Android app into the target phone.
Download Facebook Password Hacker for Android free | legacysolution.co
Go to the Spyic dashboard. Now, you have two options:. Furthermore, it comes with an exhaustive set of features even beside Facebook hacking. You can use the Facebook hacker to nacker the following tasks:. You can view all of the conversations being held on Facebook messenger.
Facebook Password Hacker APK for Android to Hack Facebook - Fonezie
View all of the media files being exchanged on Facebook, either publicly or privately. It serves as a great password hacker for FB. After you install the mSpy app into the target phone, you downlowd hide the icon. In addition to hacking Facebookyou can also track other platforms such as Snapchat, WhatsApp, Skype, and various others. The following steps will help you learn how to hack Facebook password without changing it :.
Step 1: Purchase mSpy for your phone or computer. You get to choose between three packages — Basic, Premium, and Family.
Get passwords for Facebook accounts
With the Family package, you can spy on 3 accounts simultaneously. The link will give you the option between jailbreaking the target phone, or using it without jailbreaking. However, jailbreaking is necessary to hack Facebook account so choose that option. You can also use the online support to help with the installation, or pay for a phone call assistance, or for mAssistance.
Top 10 Best Facebook Hacker Apps in | neatspy
It allows you to read all Facebook Messenger chats from a mobile device instantly. In fact, you can also export all the chats in a spreadsheet to an off-site location. You can also take screenshots of live messages or get contact profile details. FlexiSPY is, without a doubt, one of the most powerful Facebook password cracker app in the market. Sockmix Messenger V6. For my personal problem i have to leave mig dont know in future can join with guys o ZIP Password Recovery 2.
Dowhload efforts had been made to ensure accuracy of the content on this blog. The same should not be construed as a statement of law or used for any legal purposes. Reverse engineering blog accepts no responsibility in relation to the accuracy, completeness or otherwise, of the contents. We cannot guarantee the availability linked pages at all times.
Total Pageviews.